An Australian-Vietnamese
passenger was fined

₫

4 million (US$187) for smoking
in a lavatory on board a Vietnam Airlines (VNA) flight inbound from Australia.
The incident happened Wednesday on flight VN772 from Sydney (SYD) to Tan Son Nhat Airport (SGN).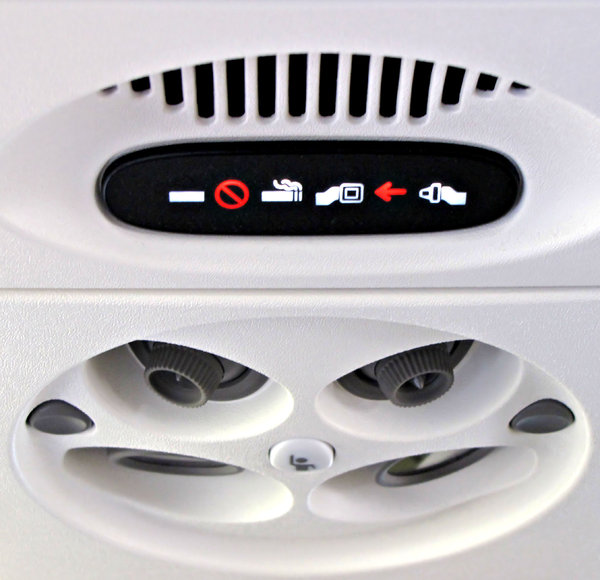 The flight crew was alerted when the smoke detector in the lavatory was triggered. Flight attendants then found the passenger, Ta Ngoc Tuan, in the lavatory with an open pack of cigarettes and smoking.
The maximum fine that can be imposed in Vietnam is ₫5 million (US$237).
Vietnam is
trying to earn the Federal Aviation Administration's (FAA's) approval
to start direct flights to the U.S., but the aviation safety standards in Vietnam have so far not passed muster.
This low fine is one of the symptoms of the lax civil aviation system in Vietnam. Even the Southern Airports Authority (SAA), which levied the penalty, admitted that the fines were not high enough to deter smoking on board, and this latest incident was the second documented case this year.
I do find it curious that after stating that fact, the SAA still did not levy the maximum penalty.
Read more: Boeing Signs Memo with CAAV, Pledges to Help Start Direct Vietnam-US Flights
But beyond that point, while a possible US$237 fine may be steep to some, it pales in comparison to other countries' penalties. Punishment for the same violation in the United States can be up to US$5,000 (₫106,650,000), along with immediate arrest and possible prison time.
Image source: Wikipedia
Why is this such a big issue for the airlines and aviation authorities? Most would point to the incident involving
Varig Flight 820
, where the cause of a fire was suspected to be a cigarette butt that was discarded in the lavatory waste bin and ignited the contents. The fire subsequently lead to a crash landing in a field, where the aircraft was consumed by flames.
Of the total 134 persons on board, only 11 survived. Many of the 123 deaths occurred before the crash due to smoke inhalation.
The civil aviation authorities in Vietnam should have the means to deter seemingly minor violations such as smoking in the lavatory, and a maximum find of a couple of hundred dollars just isn't going to cut it.
Combine that with the cultural phenomenon in Vietnam and elsewhere in Asia of people sneaking into public restrooms to skirt no-smoking policies for a quick smoke. This behavior may be a mere nuisance on the ground in a coffee shop, but can have catastrophic effects while in-flight. The fines must be steep enough to alter behavior that many consider to be "normal."
I'm glad this passenger was punished, but am disappointed that the SAA did not levy the maximum fine allowed, and very concerned that the fines overall are so little.
I would bet the FAA shares the same concerns.
Do you think the fine was high enough? Too much? Just right? Leave a comment below!